Amazon is an American ecommerce and one of the largest cloud computing companies founded by Jeff Bezos on July 5, 1994.
Amazon Customer Care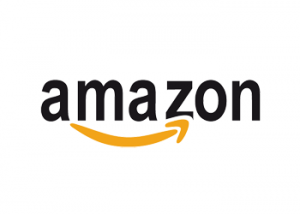 On Amazon, you can sell your own products, start an online shop or even buy products. Most products are brand new and packaged. As a merchant or an affiliate you may need some support from Amazon to make your transactions more comfortable. Following are several options provided by Amazon for customer support.
Customer service is one of the principles of Amazon as a company, they focus on customer obsession rather than competitor focus. They aim to provide world class e-commerce marketplace experience to their members.
If you have an account with amazon then you can log in to your account and find several customer support queries already documented with solutions.
By login in you can track your orders, check returns and refunds, manage addresses, manage prime account, payment settings and other account settings. Amazon help topics contains frequently asked questions and information on several aspects of onling buying and selling.
They also have a customer support form which you can fill and submit. It is however only for registered users and contains several options and categories of issues.
If you are not registered yet or if you want to contact Amazon. Following are some of their constumer support options.
Amazon Customer Support Numbers
They have a toll free number on which you can call anytime for free.
If you are a BSNL or MTNL user then you can call on the following numbers.
1-866-216-1072
022 30430101
From any other networks other than BSNL or MTNL, you may call the following two numbers.
080-41970000
1800 319 7355
If you want to call their direct line then following is there customer care service number.
Amazon is registered in Bangalore office, if your queries on phone are unresolved then you may contact their office on the below address.
Amazon India,
Brigade Gateway, 8th floor, 26/1,
Dr. Rajkumar Road, Malleshwaram (west),
Bangalore – 560 055.
Amazon Customer Support Email Addresses
You can also email them with your queries, issues or complains on following email address. They typically respond within 24 to 48 hours.
In recent news, Amazon announced a new realit show named Hear Me. Love Me which will be featuring on their Prime video platform. Shilpa Shetty Kundra will be the host of the show. Amazon Prime offers unlimited legal streaming of movies free from ads, as a prime member you also get unlimited free shipping benefits and early access to top offers and deals.
Fremantle Media is the producing and distribution company behind the show Hear Me. Love Me.