Goibibo is a travel bookings website where you can book domestic or international flights, hotels, bus, trains or cars.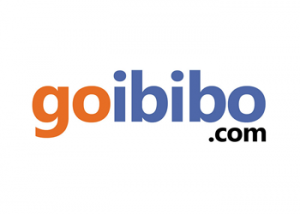 They also provide holiday packages which is a combination of flight and hotels. If you are on a budget or looking for a family travel, then this option is much affordable compared to direct or separate bookings.
Being one of the largest online hotel booking engine in the country, they provides 24×7 support for their customers. Goibibo is part of the ibibo Group who are the same guys behind another popular bus booking website and app named redBus.in.
Following you will find several options through which you can get in touch with them to resolve your queries or issues.
Goibibo Toll Free Numbers
If you are located within India then you may call any one of the following two numbers.
1860-258-5858
1800-208-1060
If you are located outside of India and need support, then you may call the following number using country code.
They have forum where registered users can interact with other users and ask question and get replies. However, this option may be slow and depends on availability of other users. If you want to have a direct talk with goibibo representative then calling them on their support phone number is a much better option.
In forums you can explore travel ideas, share your ideas with other fellow travels, learn about travel trivia and explore other travel related topics.
For car rentals, the number is different. You may call 0124-677000.
Customer Support Email Address: [email protected]
Goibibo is partnered with some of the airline sevices to provide users with travel offers and discounts. Following are the airline companies they are parthered with. Indigo, Jet Airways, Air India, GoAir, Air Costa and Air Asia. If you prefer any of these airline then you may check our current offers on Goibibo site.