Hathway Customer Care Numbers / Email IDs for All Regions
List of all Hathway Customer Care Numbers and Email address is here! Hathway is a leading cable TV and broadband services provider in India. Its broadband is subscribed by a large number of households as well corporate. Its services are liked by consumers due to affordable rates suitable for residential users. Compared to other top-notch Telcos, Hathway offers quite budget-friendly tariff for broadband services. Hathway is providing Cable TV and internet in all major cities like Delhi, Hyderabad, Mumbai, Ahmedabad, Bangalore, Pune and Indore.
It also operates in some smaller towns and rural areas. Hathway Customer Care Numbers and toll-free numbers will help all these users and people willing to subscribe its services. Users of Airtel Digital TV, Reliance, Tata Sky, GTPL, MTNL, and BSNL do not need to go elsewhere. You will find them right at our site with national customer care numbers and regional numbers.  In India, it is one of the largest Digital Cable TV and Broadband Internet services provider.
Service industry companies' dedicated customer support cell is a key section. Hathway too has a strong customer support cell offering 24X7 supports to users. Any information related to disruption in services, low internet speed, change of premises, prepaid and postpaid plans, billing information will be responded at once.
The Internet is a powerful means of communication for commercial and personal users. Looking to its wide usage, we have brought together the customer care numbers and toll-free numbers of all internet providers in the country. Hathway customer care numbers will help users to contact its customer care cell at any time. Just visit our site for contact details of any internet, cellular service, and cable TV providers.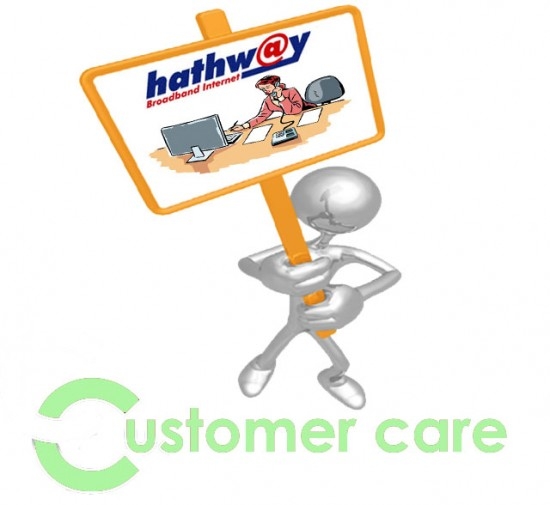 Hathway Customer Care Toll Free Numbers
Find below the toll-free numbers for Hathway Cable TV and broadband services:
1800 4197 900
Head Office address: Rahejas, 4th Floor, Corner of Main Avenue and V. P. Road, Santacruz (W), Mumbai-400054.
Here we are listing customer care numbers for Hathway Digital Cable TV customers. You will also find further separate numbers for broadband services.
Hathway Customer Care (Digital cable TV)

Allahabad – 011-47737400
Aurangabad – 0240-2470000 / 0240-248135
Bangalore – 080-49457800
Bhilai – 91-788-4050285 / 4062108
Bhopal – 91-755-2766300 /094 / 095
Bilaspur – 91-775-2400666
Delhi – 011-47737500, 011-47737426
Faridabad – 7838644436
Gwalior – 91-751-4092118
Gurgaon – 9582269441
Ghaziabad – 9582269347
Hyderabad – 040- 66667285 / 66460023 / 66667286 / 66460024
Indore – 91-731-4232001 / 2002
Jaipur – 0141-2763056 / Mobile – 9783899997
Kolkata – 033-40316800
Korba – 91-7759-246801
Mumbai – 91-22-66623333
Mysore – 08212441610
Nashik – 91-253-2520310
Noida – 0120-2492021
Odisha – 6742434433
Panipat/Gohana – 9671400083 /0180- 4067555
Pune -1800 4197 900
Raipur – 91-771-2582278
Saharanpur – 01322971187
Sikkim – 9434204444
Hathway Broadband Customer Care Service
Find below the contact numbers and Email address of Hathway customer care for internet users. Customers of Hathway Cable TV can contact on separate numbers given above.