IPL 2021 Team Owners
Chennai Super Kings 2021 Team Owners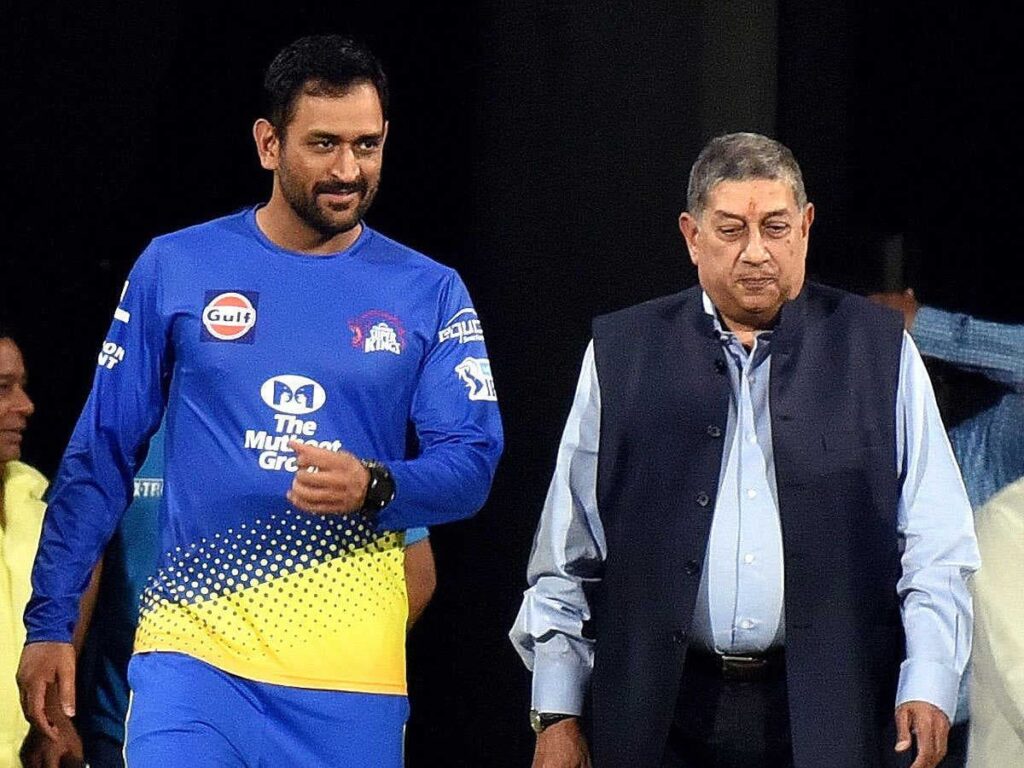 Chennai Super Kings is one of the most successful teams in the Indian Premier League. In spite of suffering two years of suspension due to the involvement of team owners in cricket betting, this team manages to win the three IPL title. Chennai Super Kings have the highest match winning percentage till now.
Chennai Super Kings is owned by Chennai Super Kings Cricket Ltd. which is managed by under the N. Srinivasan. The Chennai franchise was sold to the India Cements for $91 million, making it the fourth most expensive team in the league behind Mumbai, Bangalore, and Hyderabad. India Cements acquired the rights to the franchise for 10 years. Former ICC Chairman N. Srinivasan was the de-facto owner of the Chennai Super Kings, by means of his position as the vice-chairman and managing director of India Cements Ltd. The franchise was transferred to a separate entity named Chennai Super Kings Cricket Ltd., after the Supreme Court of India struck down the controversial amendment to the BCCI constitution's clause 6.2.4 that allowed board officials to have a commercial interest in the IPL and the Champions League T20 on January 22, 2015
Delhi Capitals 2021 Team Owners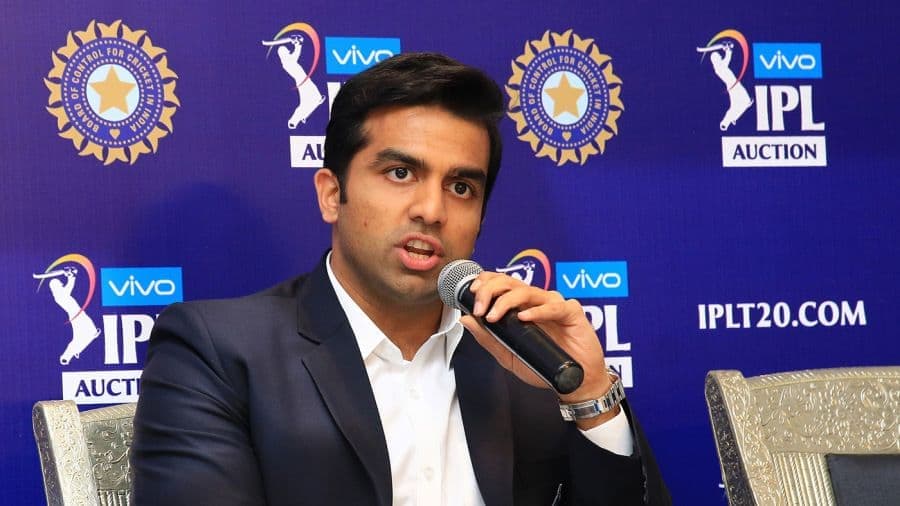 Delhi Capitals is renamed of team Delhi Daredevils. It was renamed in aiming to give a new identity to Delhi as "Delhi is the power center of the country, it is the capital, therefore the name Delhi Capitals."
Initially, Delhi Capitals is owned by GMR groups. They have brought Team Delhi of US$84 million in 2008. Later in 2018. GMR sold a 50% stake in the Delhi Daredevils to JSW Sports for ₹550 crores (US$77 million). So now Delhi Capitals is owned by JSW Sports and GMR Sports Pvt Ltd.
Punjab Kings 2021 Team Owners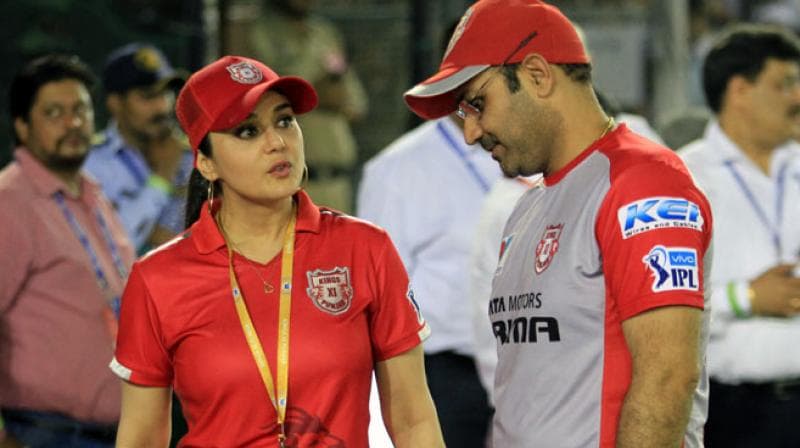 Kings XI Punjab is another team on the list that has not won a single title in IPL history till now. This team was brought by Dabur group's Mohit Burman (46%), the Wadia group's Ness Wadia (23%), Preity Zinta (23%), and Karan Paul (Apeejay Surrendra Group) (08%) on 20 February 2008. After that, no change in the team owner was made. Mostly Preity Zinta is seen on the ground.
Kolkata Knight Riders 2021 Team Owners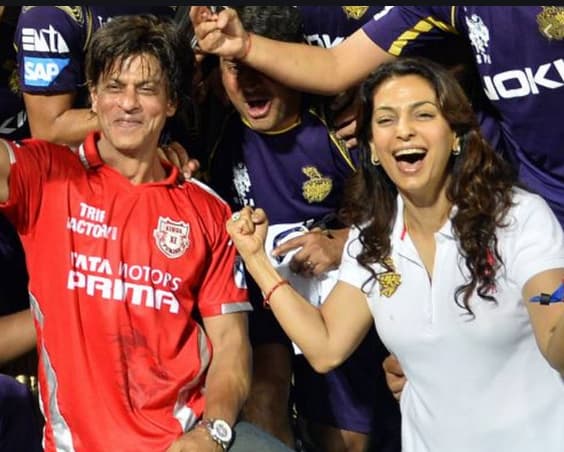 Kolkata Knight Riders were brought by Bollywood superstar Shah Rukh Khan's company Red Chillies Entertainment in partnership with actress Juhi Chawla and her husband Jay Mehta for a price of $75.09 million, equal to approximately ₹2.98 billion at that time. Red Chillies Entertainment has a 55% stake in KKR whereas Mehta Group has a 45% stake.
Later In June 2015, they bought a stake in the Caribbean Premier League cricket team Trinidad and Tobago Red Steel and later in 2016, renamed it Trinbago Knight Riders.
Mumbai Indians 2021 Team Owners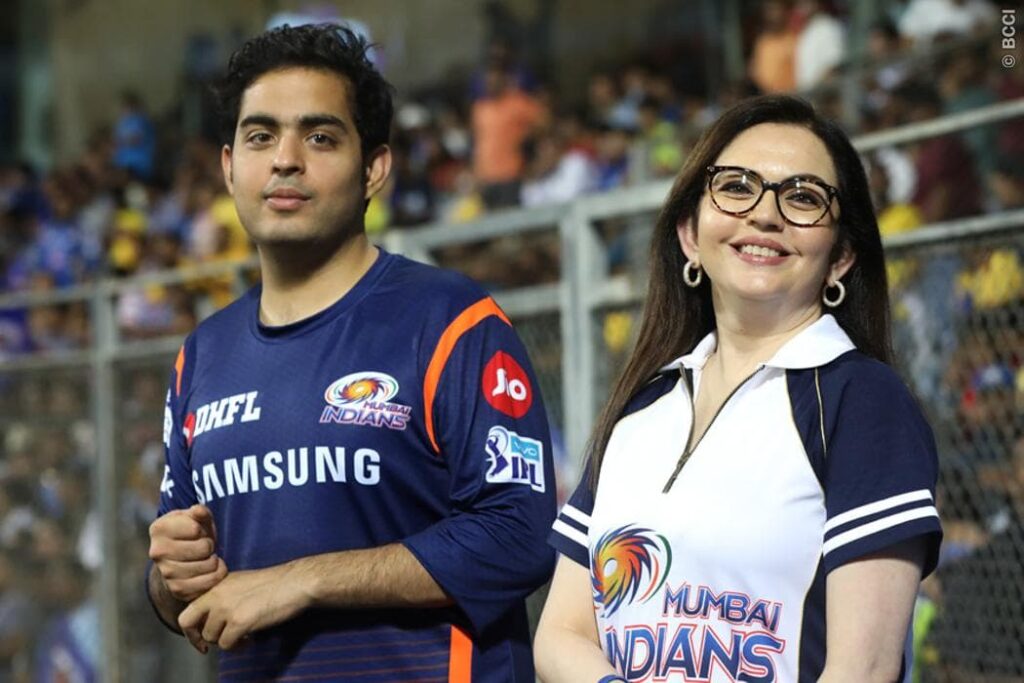 Mumbai Indians is one of the most successful team IPL history till now. They have won 4 times IPL trophy till now. Rohit Sharma is of the most successful team captain for the Mumbai Indians.
Mumbai Indians were brought by the Reliance Industries Ltd (RIL) for $111.9 million, making it the most expensive team to be brought in the league. RIL, owned by Mukesh Ambani acquired the rights to the franchise for a period of 10 years. The franchise was eventually named "Mumbai Indians". No change was made in this thereafter.
Rajasthan Royals 2021 Team Owners
Rajasthan Royals is one the least expensive team which was brought by Emerging Media on 20 February 2008. Emerging Media acquired the Rajasthan Royals for $67 million only. This team is currently managed by Manoj Badle. Investment in this team is like Amisha Hathiramani (44.2%), Manoj Badale (32.4%), Lachlan Murdoch (11.7%), Ryan Tkalcevic (8.7%), Shane Warne (3%).
Royal Challengers Bangalore 2021 Team Owners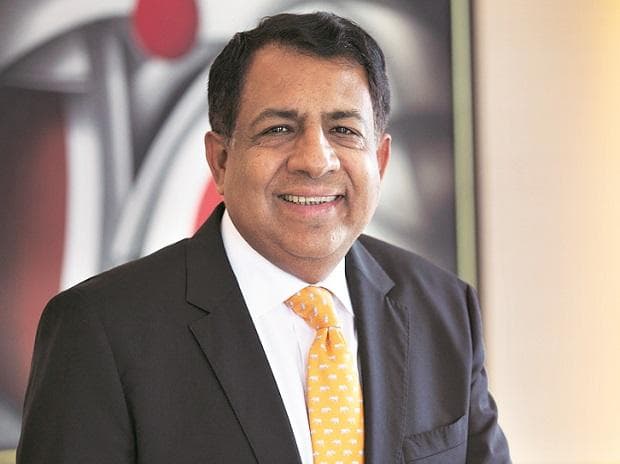 The Bangalore franchise was purchased by Vijay Mallya, who paid US$111.6 million for it. This was the second-highest bid for a team, next only to Reliance Industries' bid of US$111.9 million for the Mumbai Indians. The brand value of Royal Challengers Bangalore was estimated to be ₹595 crores (US$83 million) in 2019, according to a survey conducted by Duff & Phelps.
United Spirits Limited is the owner of the Royal Challengers Bangalore (RCB). Mahendra Kumar Sharma is the current Chairman of USL and Anand Kripalu acts as its Managing Director and Chief Executive Officer. The United Spirits Limited is a subsidiary of Diageo which a multinational Beverage alcohol company based in London.
Sunrisers Hyderabad 2021 Team Owners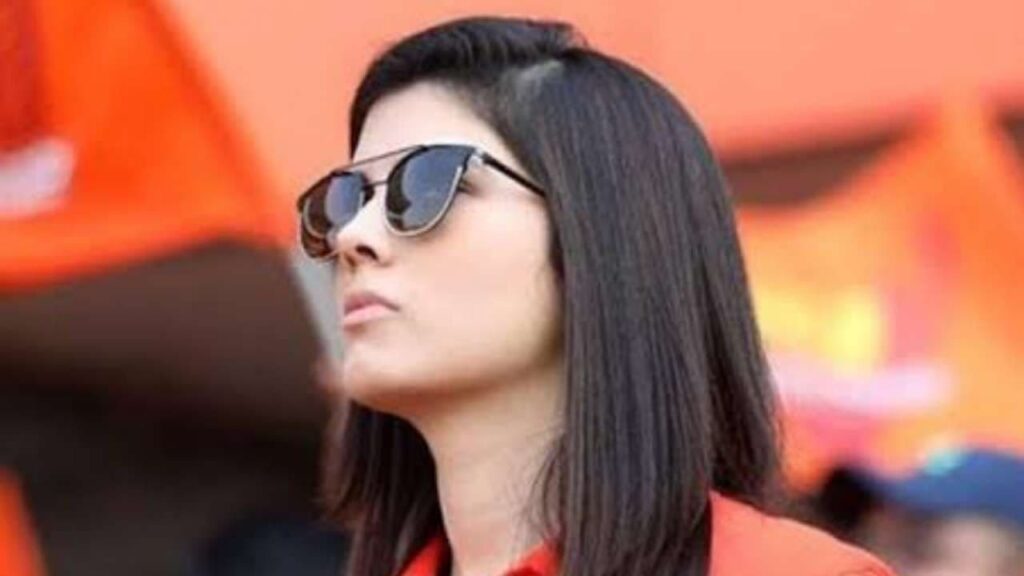 The team is owned by Sun TV Network who won the bid with ₹85.05 crore (US$12 million) per year for a five-year deal, a week after the Chargers were terminated due to prolonged financial issues. Sun TV Network Limited, which is headquartered in Chennai, is one of India's biggest television networks with 32 TV channels and 45 FM radio stations, making it India's largest media and entertainment company.
Owners of IPL Teams 2021
| | | | |
| --- | --- | --- | --- |
| Team | Debut | Original Owner(s) in 2008 | Current Owner(s) in 2021 |
| Chennai Super Kings | 2008 | India Cements | Chennai Super Kings Cricket Limited |
| Delhi Capitals | 2008 | GMR Group | GMR Group and JSW Group |
| Kings XI Punjab | 2008 | Mohit Burman, Ness Wadia, Preity Zinta, and Saptarshi Dey | Mohit Burman, Ness Wadia, Preity Zinta and Karan Paul |
| Kolkata Knight Riders | 2008 | Red Chillies Entertainment and Mehta Group | Red Chillies Entertainment and Mehta Group |
| Mumbai Indians | 2008 | Reliance Industries | Reliance Industries |
| Rajasthan Royals | 2008 | Emerging Media | Amisha Hathiramani, Manoj Badale, Lachlan Murdoch, Ryan Tkalcevic, Shane Warne |
| Royal Challengers Bangalore | 2008 | United Spirits | United Spirits Limited |
| Sunrisers Hyderabad | 2013 | Deccan Chronicles (Deccan Chargers 2008-2012) | Sun TV Network |
IPL 2021 Owner and Captain detail
| | | |
| --- | --- | --- |
| Team | Captain | Owners |
| Chennai Super Kings | Mahendra Singh Dhoni | Chennai Super Kings Cricket Ltd. (N. Srinivasan) |
| Delhi Capitals | Rishabh Pant | GMR Sports Pvt Ltd, JSW Sports |
| Punjab Kings | K. L. Rahul | Ness Wadia, Preity Zinta, Mohit Burman, Karan Paul |
| Kolkata Knight Riders | Eoin Morgan | Shahrukh Khan (Red Chillies Entertainment) – 55% shareholder, Jay Mehta and Juhi Chawla (Mehta Group) – 45% shareholder |
| Mumbai Indians | Rohit Sharma | Reliance Industries |
| Rajasthan Royals | Sanju Samson | Manoj Badale |
| Royal Challengers Bangalore | Virat Kohli | Diageo through United Spirits Limited |
| Sunrisers Hyderabad | David Warner | Kalanidhi Maran, (Chairman & MD – Sun Network) |