Apple is a multi billion dollar American technology company headquartered in California.
They have a wide range of popular products such as iPhone, iPod, iPad, Mac, etc.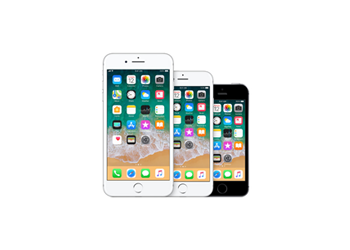 Apple provides support in four ways. You can either schedule a call, call apple support later, physically bring in for repair at a local Apple authorized service center or start a chat session on their support section. Chat feature has a wait time of up to 2 minutes only which is much faster for a quick support.
Apple Customer Care Number
You can call this number from Monday through Sunday between 9 AM to 9 PM. Make sure you mention your Case ID. Also keep the serial number of your product ready for verification of the product. The following number is for users located in India only. This is not a toll free number so call rates may apply on mobile.
Toll free numbers are only available for users calling from landline phones.
How to get case id for Apple customer support?
Go to the support section of Apple by clicking here. Select options which specifies problem type such as cracked screen, etc. Once you go through your issue selection process, at the end you will be given a case id and support number to call.
Check your service and support coverage by entering serial number of your product. You can even buy additional coverage.
Additional coverage gives you technical support, hardware and software support. Every iPhone comes with a 90 days of complimentary telephone support for technical issues on top of the warranty. You can also extend your warranty period by paying an extra price.
How to find serial number of Apple products?
Depending on the product it can be on the surface of the product, in iTunes, on a Mac by clicking on About this Mac option from Apple menu and on iPhone, iPad, iPod of Apple Watch it is in the About section. Click on Settings – General – About to get the serial number.