Bank of Baroda is India's international bank that provides a wide range of banking products and services for Indians and NRIs.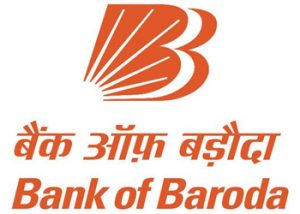 Like any other bank, Bank of Baroda wants to make banking more comfortable and convenient for their users. Hence, they provide customer care support through phone, email and through their mobile app.
Bank of Baroda has offices across many countries which helps if you are an NRI.
Their 24×7 toll free numbers are as follows. These numbers are for all customers except PMJDY customers and other financial inclusion schemes.
Bank of Baroda Toll Free Numbers
1800 22 33 44
1800 258 44 55
1800 102 44 55
For PMJDY customers and other financial inclusion schemes the toll free number is however different. You will have to call them between 6 AM to 10 PM Indian Standard Time. This number is dedicated for PMJDY customers only.
1800 102 77 88
If you are a non residential Indian (NRI) located overseaes then you have a 24×7 dedicated like of numbers. You will have to add the country code to connect and call the number.
+91 79-49044100
+91 79-23604000
Bank of Baroda also provides missed call services to their customers. Following are the numbers for balance inquiry and mini statement. Just give a missed call ring and you will get the details of your account.
Balance Inquiry
84680 01111
Mini Statement
84680 01122
Report Suspicious Activities
If you are a victim of fraud transactions or other unauthorized electronic banking transaction not done by you then you need to call a separate line of numbers. These are toll free numbers where you can register your complains and resolve your issues. You can call them any time of the day since reporting of suspicious activities is available 24×7.
To report a loss of debit card or credit card you have to select option 1.
1800 22 33 44
1800 258 44 55
1800 102 44 55
You can also of course visit your local branch of bank of Baroda to report any issues if in case contacting customer care number does not work.
Branch Locator – Click here to locate your local bank branch
To report fraud transactions related to gift cards, prepaid cards, reloadable cards or unified payment interface, contact the following numbers.
1800 102 5627
You may also email them at [email protected].
Support for unified payment interface (UPI) is however available from 9 AM to 4 PM Indian Standard Time excluding weekends and other public holidays. Email ID for UPI related queries or complains is [email protected]
Following is the address and contact number of Bank of Baroda Head Office
Head Office
Bank of Baroda
Suraj Plaza 1, Sayaji Ganj, Baroda 390005
Phone No. : (0265) 2361852
Fax No. : (0265) 2362914
Corporate Center
Bank of Baroda
Baroda Corporate Centre, Plot No. C-26, Block G,
Bandra Kurla Complex, Bandra (East), Mumbai 400051
Phone No. : (022) 6698 5000-04
Fax No. : (022) 2652 3500