MakeMyTrip is India's leading online flights and hotels booking website.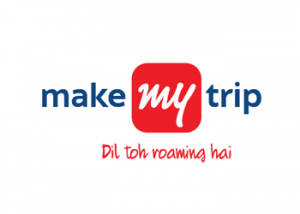 Some of the products of MakeMyTrip are international and domestic air tickets, holiday packages and hotels, domestic bus and rail tickets, private car and taxi rentals as well as other b2b and affiliate services.
MakeMyTrip was founded in year 2000 to provide instant booking solution for travellers with several choices through their aggregator. Because of the ease of use and convinence, MakeMyTrip has become widely popular amonghts Indian travellers with millions of users making reservations each year.
The wide range of product offerings and deals on banking cards provides extra discounts and cheaper rates to the travelers. With wide range of services comes all round customer support requirements. Following are several options provided by MakeMyTrip to their customers.
MakeMyTrip Toll Free Customer Care Numbers
These numbers can be used for flights, hotels and holiday packages related queries and support.
1-800-102 8747 – All other major operators
1-800-120 2508 – All other major operators
1-800-11 8747 – From MTNL/BSNL phones
Fixed Line
(0124) 462 8747
(0124) 289 8747
Customer Support Numbers For Bus
Toll Free Numbers
1800-103-8765 From all major operators
For Bus Fixed Line
(0124) 462 8765
For Rails – Fixed Line
(0124) 462 8765
For PNR enquiry and to check current status simply SMS to 139 : PNR <10 digit PNR number>
MakeMyTrip Booking Support
For International Hotels: 1800 102 2509
For International and Domestic Holidays: 1800 102 2509
For International Air Tickets: 1800-102-9987
For domestic flight and hotel bookings, you need to login to your account either on website or mobile app.
Head Office
You can drop a mail on the following location.
MakeMyTrip India Pvt. Ltd.,
DLF Building No. 5 Tower B
DLF Cyber City, DLF Phase 2
Sector 25, Gurugram, Haryana 122002, India
MakeMyTrip branch offices are spread across the country in various cities. You can locate your local branch and contact them between 10 AM to 7 PM Indian Standard Time.