ShopClues is an online shopping portal owned by Clues Network Pvt Ltd.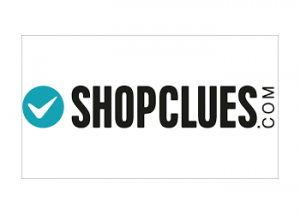 It was founded in July 2011 by Sanjay Sethi, Sandeep Aggarwal and Radhika Aggarwal. The ecommerce site was founded in the Silicon Valley and is headquartered in Gurugram in India. Sanjay Sethi is currently the CEO of the company since 2013.
The ecommerce giant now has over 600,000 merchants with over 2.8 Million products in several categories delivering their products to more than 30,000 cities and areas across the country.
ShopClues is currently valued at USD 1.1 Billion and has major investors such as Helion and Nexus Venture Partners.
In 2016 the website reached around 500,000 sellers. The company currently employs over 11,000 people in several cities to manage their operations, logistics and customer service support.
Like many other shopping portals, ShopClues as well has their own mobile application. They launched their mobile app in 2015. The mobile app is available on ios, android and windows platforms. Following are several support options provided by ShopClues.
Technical Support
For any technical support queries, you may call on the following number. Support team is available between 9.30 AM to 6.30 PM from Monday to Saturday. They do not work on weekends and public holidays.
ShopClues Customer Care Number
Head Office Location and Address
Clues Network Pvt. Ltd.
Building No. 112,
Sector – 44,
Gurgaon, 122001, Haryana, India
ShopClues Support Email Address
You can write your concerns or queries on the following email address. You can expect a reply within 24 to 48 hours.
ShopClues provides a feature where you can share your location. This makes it easier for delivery person to track your location. Delivery person no longer needs to call you to ask you for direction. It is a hassle for both if delivery person is unable to locate your address. Sharing your location will make deliveries by local sellers even more faster.
Joining their VIP club gives you 5% cashback on every order. If you shop frequently then you can save some by getting 5% cashback on your purchases.