All Support Top 10 Luxury Cars In India Checkout the list of highest rated luxury cars available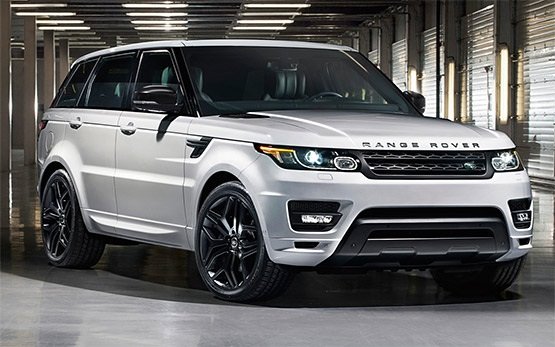 Top 10 Luxury Cars and Most Expensive Cars in India
Luxury cars in India is a segment that is growing rapidly. With companies like Mercedes-Benz, BMW, Audi, Jaguar, Land Rover, Volvo, Bentley and Rolls Royce showcasing ever growing sales every year, there is an ever growing number of Indian customers who can afford a flashy luxury automobile. But a luxury car isn't just supposed to be a comfortable and large automobile that offers a great rear seat experience. With the customer becoming smarter every year, every luxury car is now expected to offer great driving dynamics, phenomenal quality, and of course reliability. We take a look at some of the best luxury cars that you can buy in India today.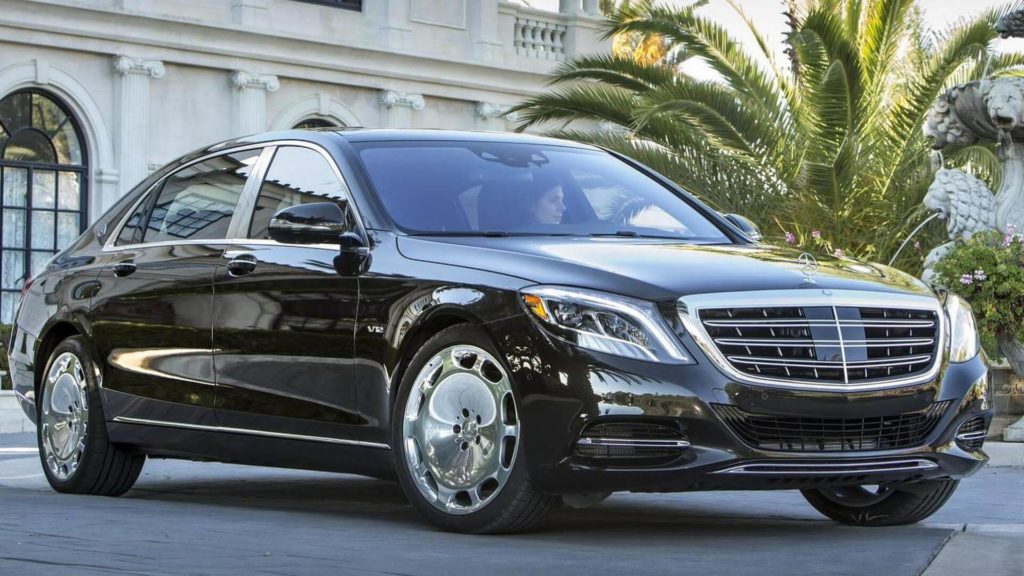 Mercedes has its headquarter in Stuttgart, Germany and was founded by Karl Benz and Gottlieb Daimler in 1926. Mercedes made its name in manufacturing of luxury Cars and vehicles, Lorries, buses, and coaches.
Maybach S650 is worth the money it costs as it sports a 5980 cc engine of 630 horsepower and can reach the top speed of 250 km/hr. The price of the car is  2.73 Crores.
Two different versions of the Maybach are offered: the 57 and the 62. The numbers refer to the car's length in meters (5.7 and 6.2). Each Maybach is built to order. With a wide-range selection of standard and optional equipment, there are over two million different ways in which Maybach customers can personalize the design and fittings of their high-end luxury saloon.
Inside, opulence takes center stage. Every single surface is high-grade leather, wood, chrome or some other soft-touch material. Comfy as it is to sit up front, the best place to sit in a Maybach 57 is the backseat. It's a twin-bucket arrangement with a console in between that houses a DVD player, a separate CD changer for use in the back and even a refrigerated compartment to keep cold refreshments at the ready. Each rear seat offers a wide range of adjustments. A soft Nubuck-upholstered (and feather stuffed) pillow is attached to the front of each head restraint, and leaning back upon it is sure to relax even the most uptight passenger.
Price Range: Rs. 5,50,00,000 Too many zeros? that's Rs. 5.5 Crores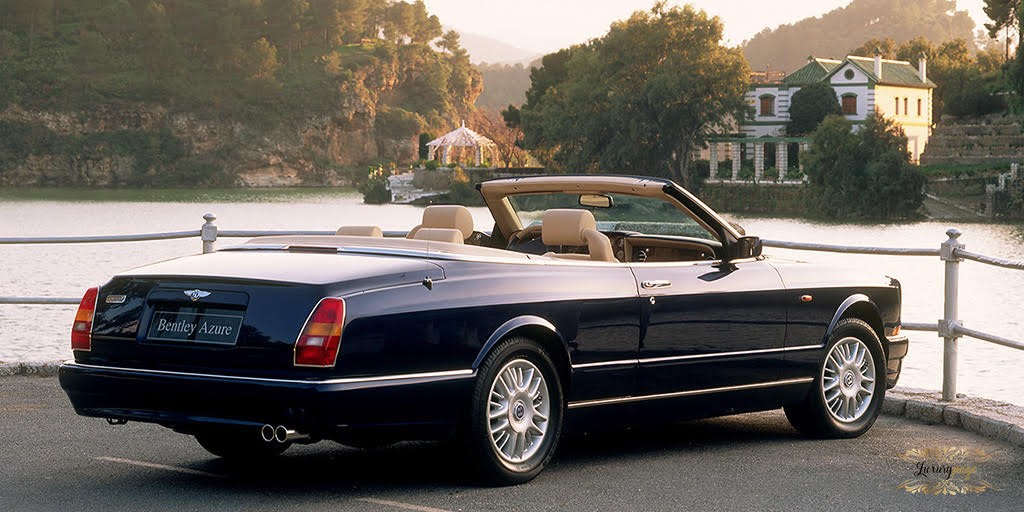 Bentley is an England based company who made the entry of their brand-new Bentley Azure back in 2003 in India. Bentley also maintained its exclusivity by restricting its sale. This car is surely meant for only the unimaginably rich folks of India.
In the year 1919, W.O. Bentley founded this car manufacturing company and it remained on a peak status ever since. The company is first founded in Cricklewood, North London and now has it headquarter in Crewe, England.
Bentley Azure is a great catch for the elites because of its superb features. The car features a 5.9 litre engine with a 6-speed automatic transmission. It can reach a speed of 317 km/hr with its awesome 552 horsepower. It is a 2-door convertible sporting a Front engine and Rear Wheel drive Layout. An Azure's price in India is nearly 3.5 Crores and so you know it can only be bought by only the riches.
The England-based car maker Bentley rolled out two convertibles since its entry into India in 2003. The Azure two-seater coupe is for kings and oil magnates. Bentley has restricted the sales number to maintain exclusivity.
With a starting price for more than a few Crores, the Bentley Azure is surely for the super rich of India.
With a 5.9-litre engine and a 6-speed automatic transmission, the car generates an amazing 552 hp and can touch an estimated top speed of 317 km/h. Bentley has every right to call its upcoming Azure "the worlds most elegant four-seater convertible".
Price Range: Rs. 3,50,00,000 that's Rs. 3.5 Crores
3.  Rolls Royce Phantom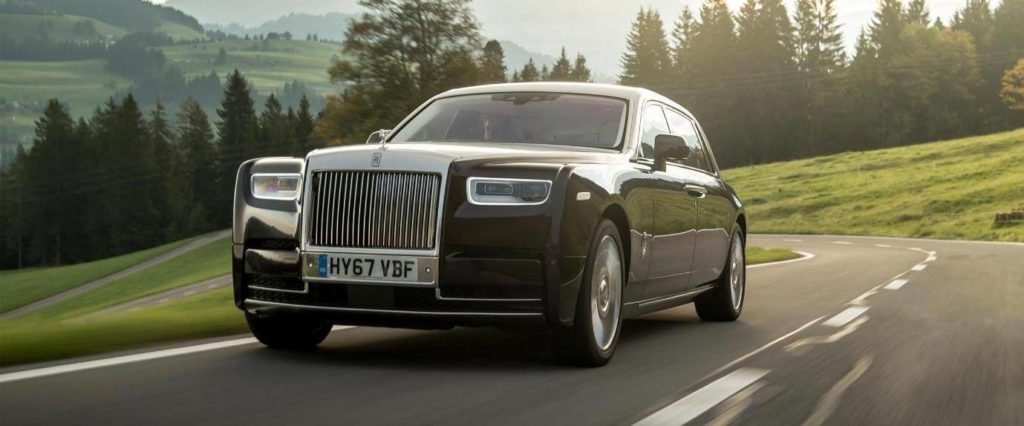 Rolls Royce Motor Cars Ltd. is a luxury automaker and has been in use since 1906. But, Vickers sold the Rolls Royce to Volkswagen in 1998 and the company is blooming ever since. The Rolls Royce has a price range of a whopping 8.99 Crore to 10.94 Crore depending on its variants.
The car possesses a 6749cc engine with 453 bhp. It can reach the top speed of 240 km/hr and has adjustable and cooled/heated front seats. Now, who would not love to flaunt the Spirit of Ecstasy and make other envious!
Rolls-Royce Motor Cars came back to India, after a gap of 50 years, with its launch of the Phantom super luxury sedan. When one first sees the Phantom in real life, and not in a magazine or as a grainy Web image, the likely first impression is, "Wow, that thing is big."
At over 19 feet long, the Phantom handily beats a BMW 760Li by more than 2 feet in total length, and it can completely swallow a Mini between its front and rear axles. Moving down the road, the Phantom definitely leaves a wake of gawking motorists. Rolls Royce Phantom has a 6.75-litre V-12 engine that generates a massive 453 bhp.
Price Range: Rs. 3,50,00,000 that's Rs. 3.5 Crores
4. Lamborghini Aventador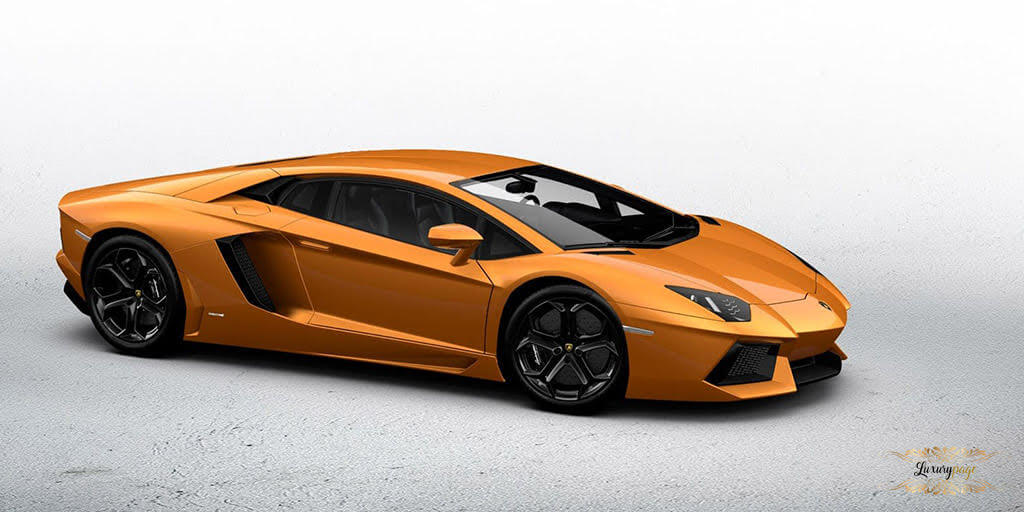 Lamborghini Aventador is a world top sports car manufactured by the best sports cars company, Lamborghini. The company was founded by the Italian industrialist, Ferruccio Lamborghini, as a tractor manufacturer. Later, the company had begun manufacturing sports cars which became a hit in the car industry.
The Aventador features a 6498 cc engine having 690.63 horsepower. This car can reach an amazing speed of 350 km/hr and is loved by the car lovers for its exterior look. The price of Aventador ranges between 5.01-5.79 Crores.
There are a few automobile brands that are so steeped in history, glamour, and awe-inspiring technology that hyperbole's come naturally when we talk about them.
The ultimate 'Raging Bull', the Lamborghini Murcielago is being offered in India with a 6.5-litre, 12-cylinder, engine generating a peak power of 631 bhp at 8,000 rpm. It can touch an estimated top speed of 340 km and can accelerate from 0 to 100 km in just 3.4 seconds.
Price Range: Rs. 3,00,00,000 that's Rs.3 Crores
5. Bentley Arnage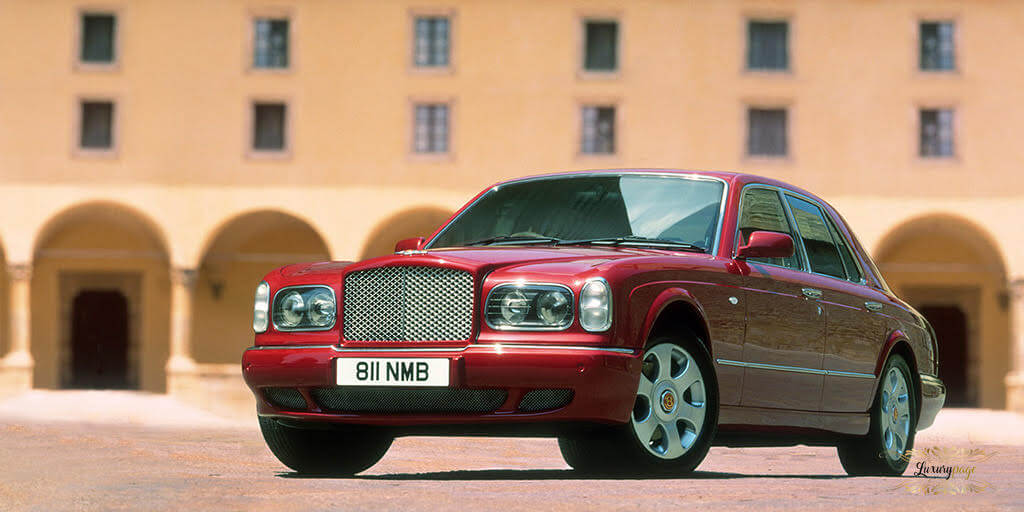 We have already given you an overview of the company's history, but apart from Azure, it has also manufactured another star in the world of best luxury cars—the Bentley Arnage! The best luxury cars sports 250km/hr and can be categorized as one of the fastest cars in India.
The features of the car include a 6.7 liter engine with 400 horsepower and 4- speed automatic transmission. Bentley maintains a strict sales market and therefore, it is only available for a limited number of people. The car costs a whopping 2.25 Crores in the Indian automobile market and is surely one of the top choices of the elites.
In a world of designer flamboyance, the Arnage is meticulously handcrafted and imparts a sense of occasion every time you step into it. It is one of the fastest cars in India with an estimated top speed of 250 km/h.
It is powered by a 400 bhp, 6.7-litre V-8 turbocharged engine and a 4-speed automatic transmission. It is available only as a rear-wheel-drive model in India. The Bentley Arnage is mainly about exclusivity and the thrill of owning an old-world automobile.
Price Range: Rs. 2,75,00,000 that's Rs.2.25 Crores
6. Bentley Continental Flying Spur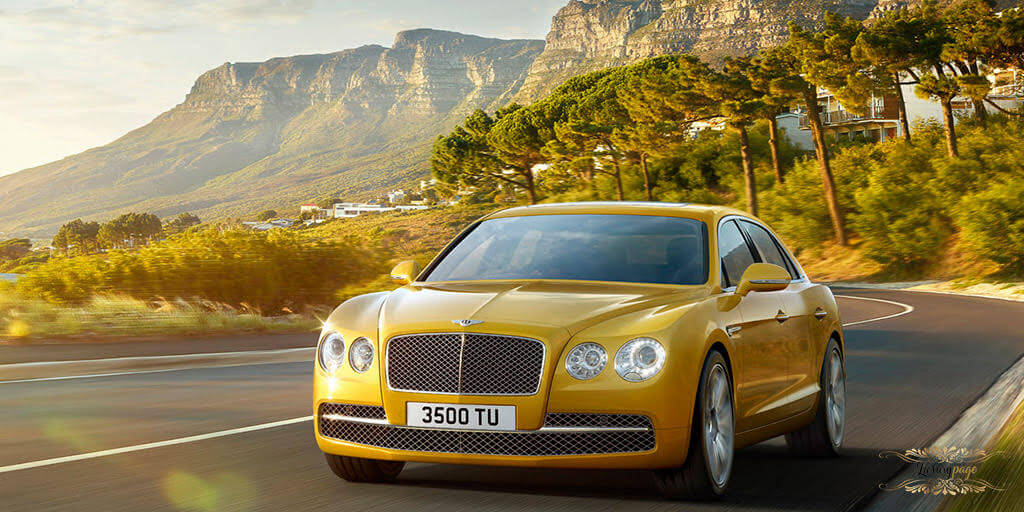 Bentley Continental Flying Spur is a super best luxury sedan and it demands you to possess an extra-super financial status. The luxury cars are one of the most expensive cars in India and cost 2 Crores!
Flying Spur holds 5.9 liter turbocharged engine with 553 horsepower and a 6-speed automatic transmission. It can run with an amazing speed of 312km/hr and reach the speed from 0 to 100 km in just 4.9 seconds!
There are luxury sedans and there are super luxury sedans. For those consumers who have been through regular luxury sedan ownership (if owning a Jaguar XJ can be considered regular) and have subsequently achieved enough financial success that they are ready to move up, a new vehicle awaits: the 2006 Bentley Continental Flying Spur. It is Bentley's big car. Big power output, big price tag, and a bigger garage needed too cosset this luxury coupe.
It is available as a four-wheel-drive and powered by a 553 bhp 5.9-litre turbocharged engine with a 6-speed automatic transmission. It can travel at a maximum estimated speed of 312 km/hr going from 0 to 100 km in 4.9 seconds.
Price Range: Rs. 2,00,00,000 that's Rs.2 Crores
7.  BMW 7 Series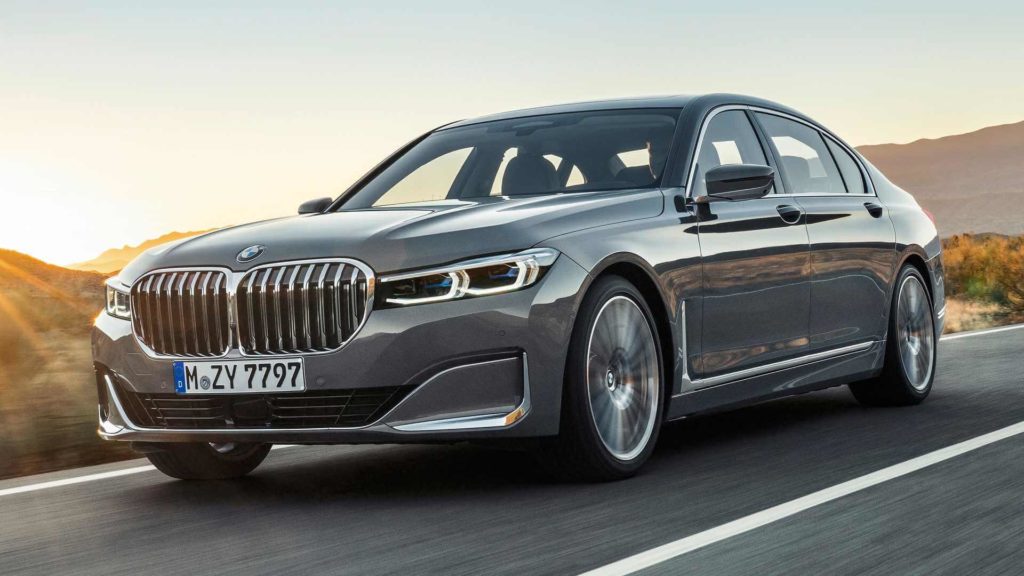 This BMW 7 Series variant is surely an eye-catching automobile which sports a handsome outer appearance and an amazing performance. The car is priced at a 2.45 Crore and is the first choice for many.
BMW is a German MNC which produces expensive cars and was founded in 1916 by Karl Rapp. It is headquartered in Munich, Germany and releases its productions in countries like India, Germany, Brazil, United Kingdom, United States, China and South Africa.
Excellence is loaded with a 6592 cc engine which reaches the highest speed of 250km/hr and is powered by 261.49 bhp. Now that is surely a catch.
As BMW's flagship sedan, the 7 Series offers supreme levels of luxury and performance. Once you step up to the super-luxury sedan segment, you expect prospective cars to amaze you with their fabulous levels of luxury and safety, and the 7 Series shows just that.
Easily one of the best cars in its class for driver involvement, the steering is light and direct, the acceleration never anything less than ample. With a new-look grille and a lower and wider bonnet, the 7 Series takes some of its styling inspiration from the sensational CS concept. The 7 Series in India comes with a 231 bhp, 3.0-litre Inline-6 diesel engine and three petrol engine options: a 4.0L V-8 that delivers 306 bhp, a 4.8L V-8 that produces 367 bhp, and a 6.0L V-12 that generates 445 bhp. A 6-speed automatic transmission is standard across all variants.
Price Range: Rs. 75,00,000 that's Rs.75 Lakh upward
8. Audi A8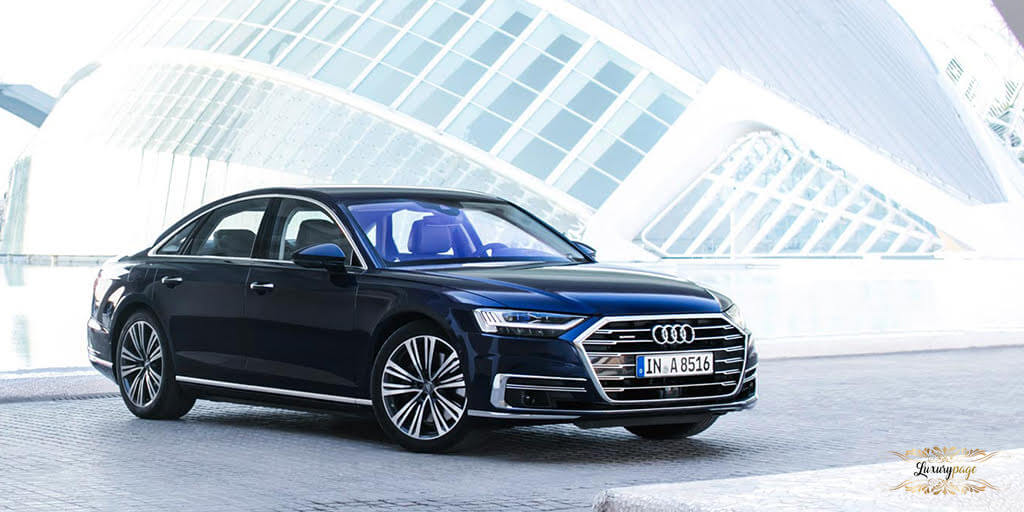 The Audi A8 3.0 TDI is a serious contender against the Mercedes S Class. The A8 is available in three variants. Audi added a new sporting dimension in the luxury segment with its compelling handling, pioneering technology, and exclusive design and equipment. This sedan redefines the notion of sports appeal in the luxury segment.
The 3.0-litre Turbo diesel V-6 engine produces 228 bhp. The 4.2-litre V-8 engine generates 345 bhp. The 6.0L W-12 engine delivers 450 bhp. All engines are coupled to a 6-speed automatic transmission with all-wheel-drive configuration.
Price Range: Rs. 70,00,000 that's Rs.70 Lakh upward
The price range of A-8 is  1.19 Crores to 9.45 Crores and is one of the best luxury cars out there in the market. Audi is a German manufacturing Company which was founded by August Horch. The company has its headquarter in Ingolstadt, Germany and is one of the best car manufacturing company all over the globe.
A-8 is packed with a 2967 cc engine powered by 246.74 bhp; and has the top speed of 250 km/hr. The car sports adjustable front seats and sunroof. There are many variants in this series and all of them are pretty a catch among the luxury cars on Indian Market.
9. Jaguar XJ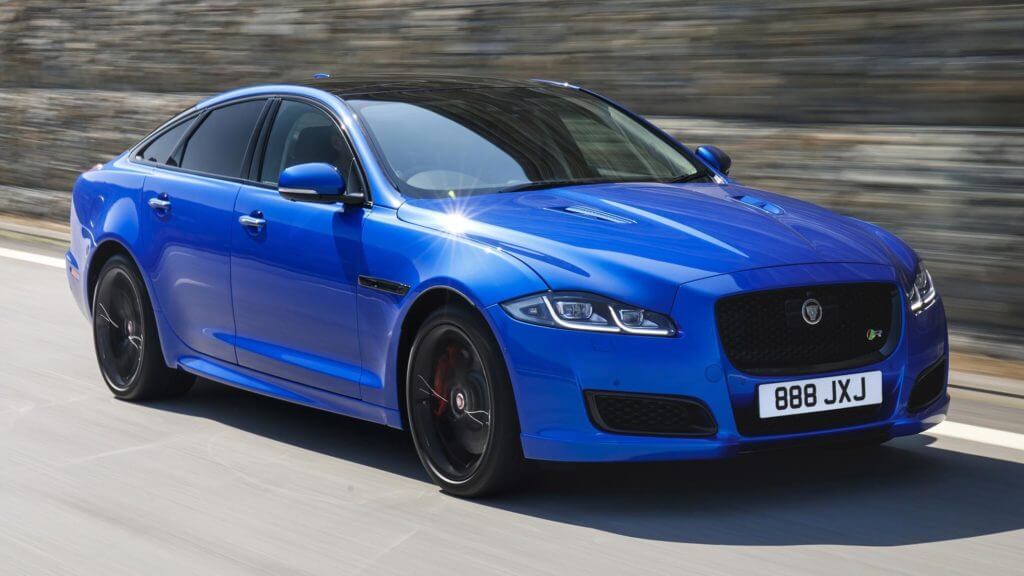 XJ is a beast having a 2993 cc engine of 301.73 bhp; and can run to the extent of 250 km/hr. The car is manufactured by the British Multinational Company named Jaguar and is headquartered in Whitley, Coventry, England.
XJ has been in production since 1968 and the fourth generation was manufactured and launched in 2009 having 5-litre V8 engine and can accelerate from 0-97km in merely 4.7 seconds. The best luxury car is modelled by keeping in mind the limousine market and has increased its rear legroom with its longer wheelbase.
10. Maserati Quattroporte GTS Gransport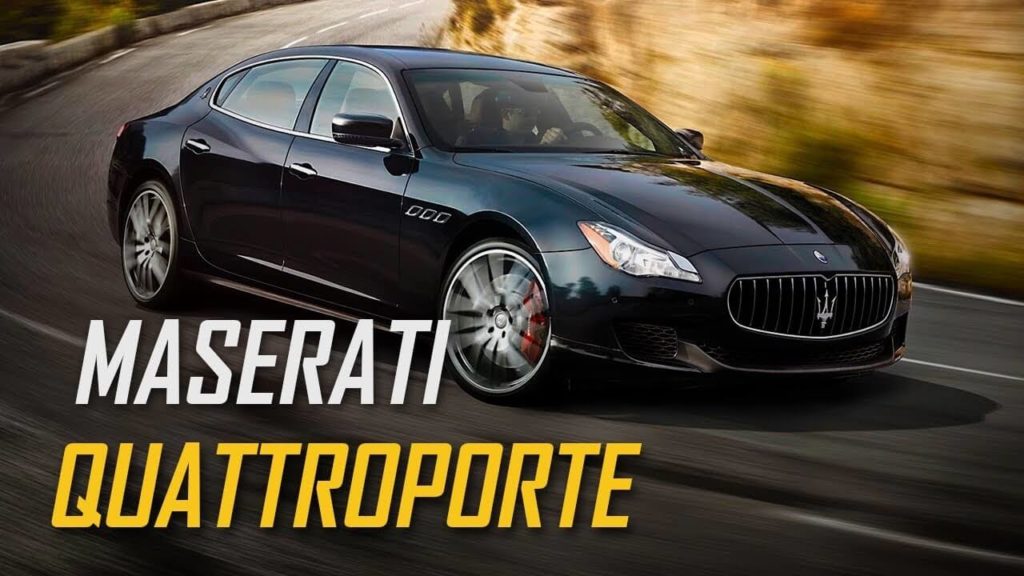 The Gransport manufactured by the Italian automobile manufacturer, Maserati, have earned a lot of attention. The company of Maserati was founded by Alfieri Maserati in the year of 1914 in Bologna, Italy; and now has its headquarter in Modena.
Gransport sports a 3799 cc, 523 bhp engine and has adjustable front seats, both driver and passenger. It is quite expensive with its price being 3.20 crores. This gasoline motor comes along with 8- speed automatic transmission and is quite smooth in its use.