Burger King Corporation is the second largest fast-food chain in the United States, trailing only McDonald's. The company franchises more than 10,400 restaurants and owns about 1,000 for a chainwide total exceeding 11,455, with locations in all 50 states and 56 countries. The company serves 15.7 million customers each day and over 2.4 billion Burger King hamburgers are sold each year across the globe. In the late 1990s and into the new millennium, Burger King was plagued by falling sales and deteriorating franchisee relationships. Burger King's parent, Diageo plc, sold the company to a group of investors led by Texas Pacific Group in late 2002.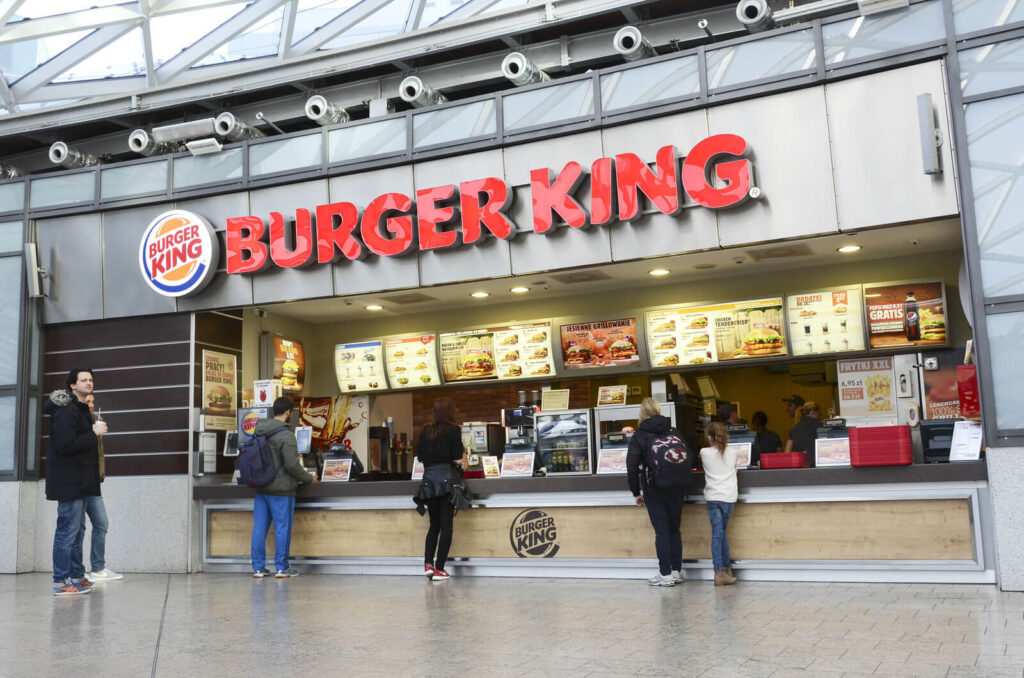 Address: Burger King headquarters operates in Miami, Florida. The mailing address is the same as the physical address for the corporate office.
Burger King Headquarters 5505 Blue Lagoon Dr. Miami, FL 33126
Phone Number: The phone number for the Burger King headquarters is 1-305-378-3000. Customers can also choose to contact the customer service department with issues at 1-866-394-2493. The corporate office is open from 9 a.m. to 5p.m. Monday to Friday.
Email: To reach Burger King headquarters by email you will need to fill out the feedback form on the official website . The feedback form asks for personal contact information and information about the restaurant you visited. You can choose Not Applicable if the contact is not in regards to a visit at a local Burger King.
Website: Customers can access the official website for Burger King to find out more about the restaurant. There is little information about the corporate side of the business or Burger King headquarters on the official website. You can try the About Us side of the website for corporate information.
Burger King headquarters which is owned by Restaurant Brands International, controls one of the most popular fast food restaurants in the United States. Signature dishes like the Whopper are what separate Burger King from other fast food joints. The corporate office also works within the community to improve lives and the environment. Some programs include BK Positive Steps and the Burger King McLamore Foundation.
Burger King Headquarters Executive Team
Burger King is owned by Restaurant Brands International. The list of officers and Board of Directors are from the parent company Restaurant Brands International.
RBI Executives
José Cil – Chief Executive Officer
Matthew Dunnigan – Chief Financial Officer
Joshua Kobza – Chief Operating Officer
Duncan Fulton – Chief Corporate Officer
Jill M. Granat – General Counsel and Corporate Secretary
Board of Directors
Alexandre Behring
Marc Caira
Martin E. Franklin
Paul J. Fribourg
Ali Hedayat
Neil Golden
Thomas V. Milroy
Roberto Moses Thompson Motta
Daniel S. Schwartz
Carlos Alberto Sicupira
Cecilia Sicupira
Alexandre Van Damme
Burger King Headquarters Brands
Brands available from Burger King headquarters are offered at restaurants all over the world. Names like Whopper, BK products, Big King and Satisfries.